It's no secret that an office holiday party can do wonders for your business. It will alleviate a lot of stress and make employees happier. Don't forget: A happy employee is a productive employee. But how do you make sure that the office party will be a great success? Catering services and alcohol will only get you so far. You also need to ensure the attendees are entertained. Doing so will boost morale around the office and strengthen the bonds between co-workers.
This is why it is extremely important to hire quality entertainment for your office holiday party. However, you should never go with the cheapest offer you find online or in newspaper ads. Take your time, since finding good entertainment takes effort. But it will definitely be worth it:
Great Entertainment Will Liven Up Any Office Holiday Party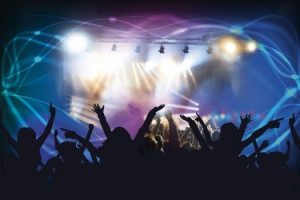 Let's face it: Party attendees will get bored if you don't bother to offer them something more than just booze and music. This will result in people leaving earlier than expected, which means all the money and planning will be for naught.
This is where hiring a great live band can save you a lot of trouble. Instead of having to attend to each party goer's needs. Plus, this will also encourage your employees to socialize outside of the office environment. They will feel more comfortable with each other, something that will result in increased productivity in the long run.
Professional Live Bands
You will definitely get your money's worth with quality bands. You can rest assured that your office holiday party will be the talk of the town. Professional Bands take their time when it comes to doing research and learning about their audience. This way, they can tailor their music to meet everybody's needs.
Nobody Will Be Bored with a great Live Band     
The feedback you'll get from the party goers will definitely be positive, since your office holiday party will stick to the number one rule: Don't let boredom settle in and ruin the atmosphere
We'll Provide You with All the Options You Need
CK Entertainment can provide you with a variety of Great Bands just check us out at