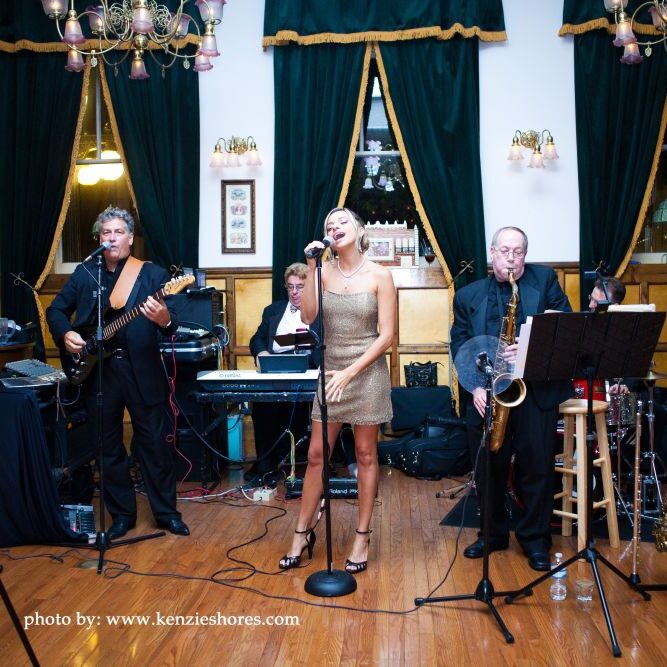 One of the best ways to make sure that your next corporate event is a lot of fun for your employees is to hire a live band or bring in another form of entertainment. CK Entertainment, an entertainment production company and celebrity booking agency, can set you up with the perfect live band or show you some of the other forms of entertainment we can provide for those in Miami Beach. From singers to guest speakers we have it all, and we can even help with the production of your event. It will help make it a huge success.
Wedding Band for Reception in Miami Beach
Before you hire a wedding band for a reception in Miami Beach, you should make sure the band is fully prepared to handle your needs. The last thing you want to do is hire a band that won't put on a memorable performance for you and your guests. CK Entertainment will make sure this isn't a problem by sending a great wedding band called the CK Band to your reception that will have all of your guests talking about what a fun time they had.
Corporate Event Entertainment
Are you trying to treat your employees to a good time at your next corporate event, or is your corporate event going to be focused more on getting back to business by inspiring those who work for you? Either way, CK Entertainment has excellent corporate event entertainment options for those companies in Miami Beach, including live bands, guest speakers, and more.
Corporate Events Bands for Hire
Bringing a band to play at your next corporate event is a great way to keep the energy levels high and to keep everyone entertained. From holiday parties to corporate anniversaries, CK Entertainment can you celebrate at your event with a corporate band that will run through all the hits and play exactly what you and your employees want to hear. It will be an absolute blast.
Guest Speakers
A truly great guest speaker can inspire those in an audience and get them to think differently about their lives and their work. CK Entertainment works closely with a host of different guest speakers who excel when it comes to delivering speeches that will get the attention guests at corporate events. If you are looking to provide some inspiration to your employees, a guest speaker in Miami Beach is one way to do it.
Production Services in Miami Beach
Outside of hiring a live band or another entertainer for a corporate event, you also need to keep the production of your event in mind. From setting up a stage to hooking up lights to doing a sound check on the sound system, so much goes into a corporate event. CK Entertainment can help you with all of these things with our production services in Miami Beach.
Stage, Rigging and Lighting Rentals in Miami Beach
If your company doesn't have the equipment that you need to successfully pull off a big corporate event, you're not alone! Most companies don't have it on hand. It's why CK Entertainment offers stage, rigging, and lighting rentals in Miami Beach. You can rent equipment from us rather than buying it yourself and save a lot of time and money.
Sound & AV Productions
While it's often one of the most overlooked aspects of an event, the sound and AV productions that go into one are essential. They will allow your audience to see and hear everything. CK Entertainment is equipped to handle your sound and audio-visual needs if you don't have someone in-house who can take care of them. It will allow you to spend more time enjoying yourself and less time worrying about technical issues.
Could your next corporate event benefit from the services listed here? If so, give CK Entertainment a call at 954-436-1230 today to find out more about how we can help you.