AV Production in South Florida
If you're looking to produce high-quality video conferences, meetings, and other special events, rent the best audio visual equipment from CK Entertainment. We have helped to enhance AV productions for a variety of multi-meetings and special events at various venues in Ft. Lauderdale, Palm Beach, Miami, Miami Beach, Naples, Marco Island, Key Largo, and throughout South Florida. CK Entertainment has provided a variety of equipment and support to residents of South Florida for over 30 years.
Rent AV Equipment in Palm Beach, FL
Rent AV equipment from CK Entertainment to produce the best quality video of conferences or meetings and other special events at a wide variety of venues. We rent our AV equipment in Palm Beach, FL and the surrounding areas of South Florida.
AV Equipment Rentals in Key Largo & Miami Beach, FL
AV Production and Technical Support – Get onsite support, presenter support and technical direction for events to improve attendees experience.
Multilanguage Translators – Provide real-time interaction where you can have conversations translated instantly to a variety of other languages.
Communication Equipment Rentals – Provided on-site support that guarantees a working presentation or booth.
Infrared Equipment Booths – This will help you create and change background quickly.
Signage and Graphics – Helps to define your brand and draw attention at conferences and trade shows.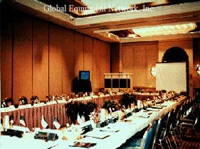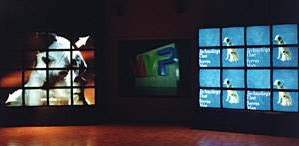 The use of logo messages and other designs can help you to both represent your brand and the unique goals of your event using beautiful stage sets and presentations. You can also hire our experienced team for technical and production staff at important life celebrations or corporate events.
For your convenience, on-site video editing and special effects help create memorable videos that attendees will be eager to share on social media, giving the event great exposure and free press. CK Entertainment has a seasoned staff of professionals that bring their own creative expertise to every event. Contact us today for Communication & Audio Visual Equipment Rentals in/around Ft Lauderdale, FL.