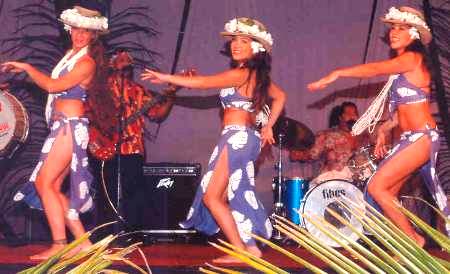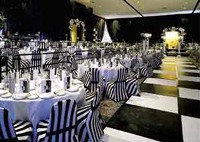 While many of our clients come to CK Entertainment for help with their entertainment needs, we would like to point out that we are a full-service company that can provide you with more than just live bands, guest speakers, and other performers. We can also help you design your wedding, corporate party, or social event so that it looks great when your guests start to arrive. We have worked with many people and companies in and around Ft. Lauderdale, Palm Beach, Miami Beach, Miami, Naples, Marco Island, Key Largo and the Keys and have provided them with the design aspects they have needed to complete the look and feel of their event.
Special Effects & Lighting
Props / Backdrops
Custom Set Designs
Décor / Centerpieces
Rental Foliage
Theme Music / Entertainment
Special Effects, Décor, Set Designs & Uplighting for your Weddings or Events
Many different design elements go into throwing a successful function. From special effects and lighting to props and backdrops to décor and centerpieces, it can be a real challenge to tackle all of these aspects of an event alone. CK Entertainment will make life easier on you by bringing up these issues and helping you to tackle them. We don't just want to provide theme music and entertainment for your event—we want to provide anything and everything that you need to make the party go off without a hitch! When you work with CK Entertainment, we want you to walk away 100 percent satisfied with how everything went down.
South Florida's Best Event Designer
If you have ideas about how you want your next event to go, we would love to sit down with you and hear them. We can help you map out the different decorative touches that you will use, and then, we will get to work designing a party that you will be proud of once everything is set up. Whether you are throwing a birthday party, a wedding, a family reunion, or another event, we will be with you every step of the way. CK Entertainment will show you how to design the perfect event from top to bottom.
Don't try tackling event design on your own! Instead, let CK Entertainment help.
---
For More Information or to Book your Special Event…
P: 954-436-1230
F: 954-689-4420
C: 954-610-5098
For RFP Inquiries: Click Here
Email: info@ckentertainmentinc.com
---