There are many different things that go into throwing a successful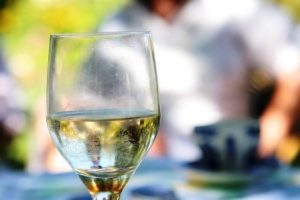 wedding, party, or corporate event. Nevertheless, one of the most important is, without a doubt, the entertainment that you provide during it. CK Entertainment is an entertainment production company and celebrity booking agency that can help you with that aspect by providing you with live bands and corporate entertainment in Key Largo, FL. The guests at your event will have a blast when you work with us to get the best entertainment possible.
Wedding Band for Reception in Key Largo, FL
The music played at a wedding reception is one of the things that people will remember most about it. If the music is great and lively, people will have a wonderful time. However, if it's not, chances are people will think about how dull your reception was when they look back on your big day. You can avoid that scenario from playing out by booking the CK Band for a reception in Key Largo, FL through CK Entertainment.
Corporate Event Entertainment
CK Entertainment can provide performers for your next corporate event. Regardless of whether you want a big-time singer or a local band to play at your event, we can provide you with exactly what you are looking for in Key Largo, FL.
Corporate Events Bands for Hire
There are so many corporate event bands for hire out there, so how do you know which one is best for your next corporate party? CK Entertainment can help you make a tough decision by narrowing down your choices and focusing in on the band that plays the style of music that would be ideal for your event. You will love the band that we send to you.
Guest Speakers
By bringing a guest speaker to your next corporate event in Key Largo, FL, you can reenergize your employees and encourage them in ways that you never even thought possible. CK Entertainment has experience working with many guest speakers, and we can assist you as you try to find the right one for your company.
Production Services in Key Largo, FL
When you are putting together a big party, it's important not to forget about the production services in Key Largo, FL that you will need. CK Entertainment can handle everything from your lighting needs to your sound system and make sure that nothing sounds off on the production end of things during your event.
Stage, Rigging and Lighting Rentals in Key Largo, FL
Many planners can benefit from the stage, rigging, and lighting rentals in Key Largo, FL that we offer at CK Entertainment. We have the equipment that is necessary to put together a big event, and we can bring it to you and help you set it up.
Sound & AV Productions
Outside of worrying about bringing in equipment for your event, you also may need to worry about the sound and AV productions during it. After all, it will be difficult for people to enjoy themselves if they can't see or hear what's going on. Let CK Entertainment handle your sound and audio-visual production needs so that you don't encounter any major technical issues.
To find out more about the service that CK Entertainment has to offer or to reserve a band, guest speaker, or other performer, call us at 954-436-1230 today.