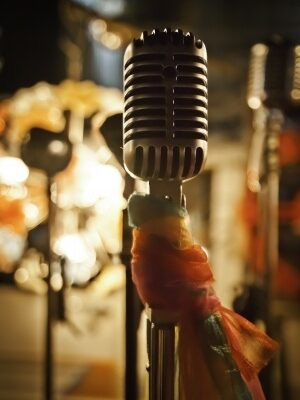 The next time you are planning a corporate event, don't try to handle all of your entertainment needs on your own. Instead, come to CK Entertainment, an entertainment production company and celebrity booking agency that can provide you with live bands and corporate entertainment in Miami, FL. Whether you are looking to bring in a band to keep your employees entertained or a guest speaker to get them going, you will enjoy working alongside us throughout the process of preparing for your event.
Wedding Band for Reception in Miami FL
Before you book a wedding band for a reception in Miami FL, you should take the time to look around at different bands to find the one that will work best for you. CK Entertainment can tell you all about our CK Band and give you a glimpse at what you can expect from them. It will allow you to make a decision and keep the guests at your wedding reception entertained.
Corporate Event Entertainment
Are you looking to bring in entertainment for your next corporate event? Your employees work hard for you, so you should take some time and allow them to enjoy themselves. Whether that means bringing in a singer to get them moving and grooving or another type of entertainer, CK Entertainment is ready to talk to you about your entertainment options. Your corporate event will be significantly better when you book entertainment through us.
Corporate Events Bands for Hire
The best way to raise the energy levels at your next corporate event in Miami is by checking out the corporate event bands for hire available through CK Entertainment. We work with many different bands that are more than ready to attend your corporate event and make it a raging success. They will entertain your guests and allow everyone to unwind and enjoy themselves.
Guest Speakers
When you bring a guest speaker into your next corporate event, he or she should be able to shed light on some things for your employees and leave them feeling more motivated than ever. CK Entertainment has guest speakers ready to go and can provide you with one today. We work closely with many speakers and can set you up with one that will work best for your company in Miami.
Production Services in Miami FL
Throwing a great corporate event is not easy. Outside of hiring entertainment, you also need to set up everything from a stage to lighting to a sound system. If you don't have experience with this, it can present unique challenges. CK Entertainment can schedule production services in Miami FL for you and help your corporate event go off without a hitch.
Stage, Rigging and Lighting Rentals in Miami FL
Most people don't have a stage, rigging, and lighting readily available to them when they are putting together a big event. They need to rent it from somewhere. If you are in this predicament and need help, CK Entertainment can make sure you get the stage, rigging, and lighting rentals in Miami FL that you need. We can even deliver them to you and help you set them up.
Sound & AV Productions
While it might not necessarily land at the top of your list of priorities, the sound and AV productions that you use at an event, corporate or otherwise, are incredibly important. What good is an event if people can't see or hear what's going on during it? By working with CK Entertainment, you can get the help you need with your sound and audio-visual productions and avoid any big technical problems.
If you are a corporate party, a wedding, or another event and need help with any of the services that you see here, CK Entertainment would love to work with you. Reach out to us at 954-436-1230 today to obtain these services from us.