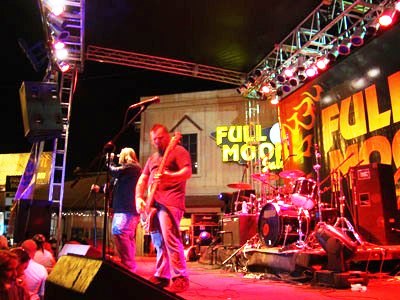 Is there a live band that you would like to hire for a corporate event in Marco Island, or is there a different kind of corporate entertainment that you would like to provide for those attending a party that you are currently planning? CK Entertainment is an entertainment production company and celebrity booking agency that specializes in providing corporate entertainment for those businesses that operate in and around Marco Island, and we would be more than happy to talk to you about the excellent options that are available to you.
Wedding Band for Reception in Marco Island
Hiring the right wedding band for your reception in Marco Island is very important. The band you choose with help dictate how the party goes. If you pick the right band, your guests will have a fantastic time and will really enjoy themselves. CK Entertainment can set you up with live music that will surely pump energy into your event.
Corporate Event Entertainment
When you start planning a corporate event, you will find that there are many entertainment options for it. From live bands to guest speakers to other kinds of entertainers, you will have to make a difficult decision when it comes to picking the entertainment you want. CK Entertainment can help life easier on you by providing you with the best entertainment for your needs.
Corporate Events Bands for Hire
Your employees work hard, so why not treat them to a band at your next corporate event in Marco Island that will allow them to unwind and blow off steam? CK Entertainment can provide you with an e
nergetic band that will run through the hits and keep your employees happy. We also have experience working with many big-name artists, including The Temptations, Gloria Estefan, and others.
Guest Speakers
Are you looking for a guest speaker to motivate your employees and get them excited about an initiative? CK Entertainment can hook you up with a number of guest speakers who can get the job done. Just let us know what kind of speaker you need and we will lay out some great options for you.
Production Services in Marco Island
Producing a corporate event, especially a wide-scale event that will include a band, a guest speaker, or another entertainer, can be tricky. You may need to set up lighting, a sound system, a stage, and more to make sure the event goes off without a hitch. If you need assistance with this aspect of your event in Marco Island, CK Entertainment will be there for you every step of the way.
Stage, Rigging and Lighting Rentals in Marco Island
Unless you have invested a lot of money into a stage, rigging, and lighting for your corporate events, you probably will need to rent them prior to your next big event. You won't have to worry about where to find them when you work with CK Entertainment. In addition to providing entertainment for corporate events, we also have all of the equipment that you might need to pull one off.
Sound & AV Productions
If your employees can't hear the music or your speakers during your next corporate event, it will be a real shame. CK Entertainment will help you avoid this by providing you with the sound and AV productions that you need at an event. It will ensure that your event guests can see and hear everything that is going on at all times.
As you can see, CK Entertainment can provide those in Marco Island with a number of entertainment and production services. To speak with us about how we can help you, call us at 954-436-1230 today.