Planning Your Corporate or Company Holiday Party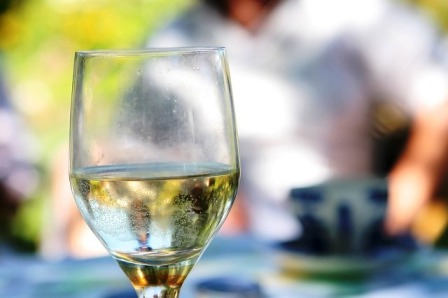 As the holidays approach, our minds are cluttered with the many upcoming things we have on our to-do list.  Likely included on that list are holiday gift shopping, decorating, traveling to see friends or family, celebrating at the many events you will be invited to and the numerous other events and tasks that come along with the holidays.  While many of these are fun and things we look forward to, they are also time consuming and it's not long before the entire holiday schedule has been completely booked up.  However, if you own a business, you need to make sure you are reserving enough time to plan a very important holiday event—your office holiday party.
Some business owners and corporate companies make the mistake of thinking that hosting a holiday party for their employees is not all that important.  After all, everyone else is just as busy as you are, wouldn't it just be easier on everyone if they had one less thing to attend?  However, this is the wrong mind-set as your employee's likely view the yearly holiday party as a way of you showing them they are appreciated.  Even if you try to appreciate them throughout the year in other ways, canceling the holiday party for the year is unfortunately sending the message that they don't matter enough to host one.
Your holiday party does not have to be extravagant and it does not have to take hours upon hours to plan.  To show your appreciation to your employees, you must simply plan something that everyone will be able to gather at and enjoy each other's company.
Whether you plan to host a lavish or modest holiday party this year, keep these points in mind:
–Be as generous as your budget allows.
Employees have worked hard for you all year and they are looking for a show of appreciation.  However, if you're company has had a tough year, you might think about making the event more low-key as your employees might wonder why none of them got raises and yet you could have a huge, extravagant blow-out event at the end of the year.
–Think about hiring entertainers to help break the ice.
One of the best entertainment choices is to hire a great Band which can cover for those awkward silences which are bound to occur at the beginning of the party and get everyone up to dance.  Another great idea is to have a photo booth at your event.  You can rent a photo booth and have it onsite so your employees can have a ball getting in and taking goofy shots.  Not only will this be great entertainment for your employees, but they will also get to take home some fun keepsakes in the forms of photos!
–Have enough food.
A hungry stomach leads to a cranky employee.  If there is one thing your guests will probably be talking about once the event is over, it will likely be the food and entertainment!  Depending on the number of guests you have, your location and your budget, the food might come from a number of different sources (caterers, the location itself might serve food or you might even decide to do the food yourself if this is one of your strengths).  The important thing to remember is that you need to have enough and it needs to be of good quality.
–If you will have alcohol at the event, plan ahead.
The last thing you want is for one of your employees to have an accident or be picked up by the police after your party.  If there's going to be drinking at the event, be safe.  Have a cab company's number handy or, better yet, have a couple of people on hand who won't be drinking and will be able to give rides home for those who need it.  If you really want a fancy event, think about having a limo pick everyone up for the party and drop them off afterward.
–Hire a professional event planner if you're planning a big event instead of wasting your staff's time.
An event planner has all the right connections in the area and should be able to plan your party more effectively, efficiently and successfully than you or your employees can.
For Your Holiday Party Planning and Entertainment contact CK Entertainment Inc.
954-436-1230 or email info@ckentertainmentinc.com